Home
I would love to speak with you regarding your design needs; please call for a free consultation.
732-581-5206
About Me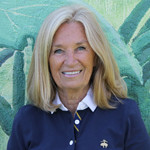 Hello, my name is Pat Delaney. I have been an interior designer for many years. I was a design major at Garland in Boston. Later I concentrated on interior design at New York University in Manhattan. I am an allied member of ASID and dedicated to my art.
My work has been published in New York Spaces Magazine as well as the cover of Incredible Homes. I am located in Somerset County NJ. Although I am in close proximity to Hunterdon and Morris County, I travel wherever the job may take me.
About My Work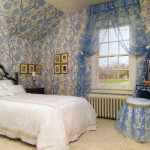 It has been my privilege to create interiors for many beautiful homes in New Jersey and New York, as well as in Charleston, SC and John's Island in Vero Beach, Fla. I have helped to renovate a turn of the century brownstone off Central Park West and broken through walls to redesign the space for a luxurious Fifth Avenue apartment.
My resources for fabric, tile and wallpaper are unsurpassed, as is the team that supports me. My team includes: a workroom for bedding, pillows and window treatments, upholsterers, carpenters, mural artists, painters, and paper hangers.
My Strengths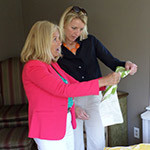 My strengths are: experience, the fact that I listen carefully to what my clients want to accomplish and together we work to achieve that goal, along with an innate sense of color and design. When I enter a room, I really do feel it speaks to me. That is the reason not one of my projects is the same. I love contemporary and classic alike.
I oversee the project from beginning to end. It has been said that "the difference between a dream and a reality is a time line," that is my job.